Highly skilled, trustworthy referrals in Whitstable
At Carbasse Implant & Dental Centre, our referrals process is fast and efficient.
Although our reputation is built upon the quality of our work with Dental Implants we have specialist in many other areas of dentistry. We are happy to also provide treatments in Periodontics, Endodontics, Orthodontics, Restorative/Cosmetic, CBCT Scans and hygiene.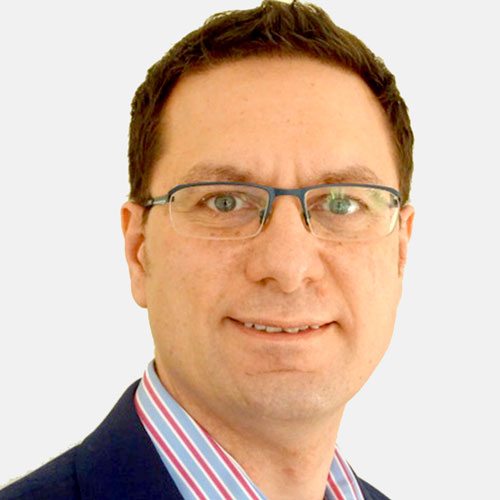 The team of professionals at Carbasse Implant & Dental Centre includes Marc Carbasse who has a special interest in Implant Dentistry, Specialist Orthodontist Gavin Power, and Specialist in Endodontics James Aquilina. Also on the referrals team are Joanne Williams, who has a special interest in Periodontology and Laura Smith who has a special interest in restorative and cosmetic dentistry.
""Having worked with various implant surgeons over the years, I can definitely say that Marc is right up there with the best of them. Not only is he clinically very sound but is so effortlessly charming that many of my patients have found their treatment with him to be enjoyable, which is quite a feat in the dental world! I find that Marc always works in a logical order, making recommendations and providing solutions, which can be life changing. I would have no hesitation in recommending Marc to anyone seeking dental implants.""

Hiten Pankhania

Sea Street Dental
Why refer to Carbasse Implant & Dental Centre?
We also offer high-tech CBCT scanning to generate 3D images of the patient's jaw for highly accurate treatment planning. Our state-of-the-art CBCT scanner allows the clinicians at Carbasse Implant & Dental Centre to see all the information they need to expertly plan your treatment.
This low dose radiation scanner instantly provides a 3D image of the bone and surrounding structures. This advanced technology means you can be sure your implants will be placed in exactly the right position, avoiding nearby nerves and structures. We offer two routes:
Option 1 – A standalone CBCT scan, which we will send back to the referring practice.
Option 2 – An interpretation of the scan will be made by Marc Carbasse and we can help put together the diagnosis and a suitable treatment plan.
From dental implants to endodontics, periodontics and prosthodontics, our highly educated team covers a wide spectrum of skills and knowledge. We can accept referrals for standalone treatments, or create a treatment plan for your patient covering a variety of clinical solutions.
From planning to execution, we're supported by the most advanced systems available to make our referrals service as quick, convenient and comfortable as possible for your patient.
Our referrals policy is to involve you fully in your patient's treatment planning and procedure, with a promise to return them to your care once treatment is successfully completed.
The referral process explained
Refer a patient using our online referral form
Simply fill out the form below in as much detail as possible and a member of our referral team will be in touch.