Marc qualified, with Honours, from Guys, Kings and St Thomas' in 2004, before gaining a wide range of surgical experience at East Kent Hospital's maxillofacial department. While studying for and completing his Royal College of Surgeons exams, he also lectured in both the UK and Spain. Discovering a passion for implant dentistry, Marc completed his training under the guidance of Professor Richard Palmer – the UK's first Professor of Implantology, and has a wide experience across the discipline, from placement of single implants to complex full-arch reconstructions and bone grafting. He continues to work with the professor in a specialist referral practice in London.
As director of the Canterbury branch of the ITI (International Team for Implantology), Marc is responsible for drawing together a network of dentists dedicated to lifelong learning and innovative research. He regularly travels to international conferences and courses in order to bring back the latest skills and technology to his patients.
Marc is involved in teaching and mentoring implant dentists who are beginning their journey in this discipline, imparting his accumulated knowledge and experience.
Marc Carbasse BDS (Hons) MFDS RCS Cert (Dent Imp)
Practice Principal & Implant Dentist
Gavin trained as a dentist in South Africa and was awarded the distinguished Orthodontic Medal by the Dental Association of South Africa when he graduated. Wishing to pursue his passion for the specialty, he commenced a three-year training programme in Orthodontics in 2001 at Guy's Hospital, London, and the Queen Victoria Hospital in East Grinstead.
In 2003 he attained a Master's degree in Orthodontics (MSc), followed by his Membership in Orthodontics (MOrth) from the Royal College of Surgeons of England in 2004.
To further broaden his experience in treating complex and multidisciplinary orthodontic patients, Gavin decided to further his training. He became a senior registrar at the esteemed Eastman Dental Hospital (UCL) and Kingston hospitals, where he was awarded his Fellowship in Orthodontics (FDS Orth) in Edinburgh in 2006.
Gavin's specialist areas of interest include dentofacial aesthetics in adult and paediatric orthodontic patients, cosmetic and lingual (behind the teeth) orthodontics, provision of multidisciplinary treatment (restorative, periodontal and oral surgery/orthognathic), as well as working with patients of all ages with cleft lip and palate. He was awarded the Gilbert Scott Bursary to gain experience in nasoalveolar moulding in cleft babies at the renowned Institute of Plastic and Reconstructive Surgery in New York, USA in 2014.
Gavin has been a Consultant Orthodontist for over 10 years, and is currently a NHS consultant at the Kent and Canterbury Hospital and William Harvey Hospital in Ashford. Here he provides specialist orthodontic treatment for a variety of complex and high priority patients. Alongside treating these cases, he is involved in teaching, training and research with trainee orthodontists and foundation dentists, and frequently provides advice for dentists and specialist orthodontists.
In addition to his NHS Consultant role, Gavin works in specialist private practice in the West End and in the City of London.
Gavin is actively involved in local clinical networks, and is a member of the British Dental Association and the American Association of Orthodontists.
Gavin Power BDS, MFDS RCS(Eng), MSc(Lond), MOrth RCS(Eng), FDS(Orth) RCS(Eng)
Consultant and Specialist in Orthodontics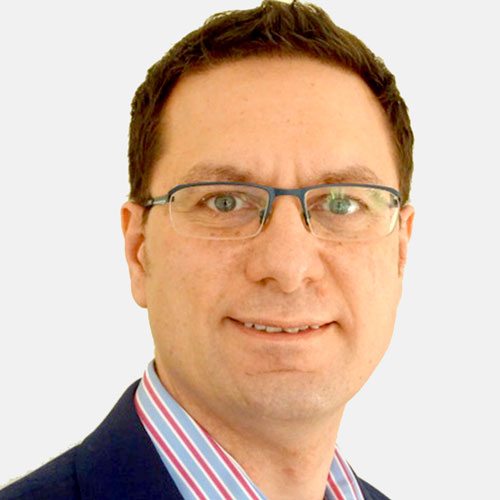 James qualified from Guy's Hospital in 1992, and then undertook House Officer postings in children's dentistry and then oral surgery. After completing vocational training in the Kingston scheme, he moved to Berkshire and practiced mainly private general dentistry.
In 1997 James returned to London and undertook a part-time MSc in Endodontics at Guy's Hospital under Prof Pitt Ford. On completing the Master's degree, he remained at Guy's for a number of years as a part-time member of staff, teaching undergraduates and supervising postgraduate students, as well as treating patients in his own clinical sessions. He also provided an endodontic referral service in several practices during this period. Since leaving Guy's, James has expanded his specialist endodontic practices, in Kent and Essex.
He is committed to further education and is a member of the British Endodontic Society, the European Society of Endodontics and American Association of Endodontists. James regularly attend courses and conferences in the UK as well as abroad. He is a member of the British Dental Association, and has been chairman at our local section. From 2006 until 2012, he was a very active member of the British Endodontic Society council and held the position of advertising coordinator. In 2009, he played a key role in organising the advertising for the 14th European Society of Endodontics biennial congress.
As well as organising and supervising national courses and lectures in endodontics aimed at general dental practitioners, James is also the founder of the Bromley and Beckenham and Southend Endodontic Study Clubs. He has been involved in the Endoclinic Study Club in Maidstone and the Endodontic Study Club in Tunbridge Wells. He has also been an author for Dental Insights and has been a guest editor for Endodontic Practice. James is an opinion leader and reviewer of new products for Dentsply, Schottlander and Septodent.
James is married and has two children. Outside of dentistry, he is a professional scuba diver and has a particular interest in underwater photography. He supports the Shark Trust, the Marine Conservation Society and the RNLI and regularly donates blood. His other interests include travelling, cooking, and natural history. He can converse in Italian.
James Aquilina BDS MSc (Endodontics)
Registered Specialist in Endodontics
I qualified from UMDS Guy's and St Thomas' in June 1997 and began my career as a house surgeon at Guy's hospital in oral and maxillofacial surgery and restorative dentistry. In 1998 I joined Chris Lewns Implant and Dental centre as a vocational dental practitioner and then became an associate in 1999.
In May 2000 I gained MFDS from the Royal College of Physicians and Surgeons of Glasgow. In 2001 I was accepted onto a Masters programme in Periodontology at Kings College London and graduated with distinction in 2003.
I have been working at the practice since then developing my skills in periodontology and expanding referrals from local practitioners. I am a member of the British Dental Association and the British Society of Periodontology. Joanne Williams BDS MFDS MSc (Periodontology).
Joanne Williams BDS (U.Lon) MSc (Periodontology) DDGP (UK)
Dentist (Periodontics)
Laura not only qualified from Guys, Kings and St Thomas's in 2009 with a Bachelor of Dental Surgery, but also gained a BSc in Biomedical Science (Neuroscience) from Kings in 2005.
General dentistry is her passion, with particular emphasis on family dentistry, prevention and cosmetics. Having completed several post-graduate courses in advanced restorative dentistry with the world renown Tipton Training Academy, this allowed her to enhance her knowledge and improve her clinical skills in cosmetic and more complex dental cases.
In 2016 Laura gained membership to the joint dental faculties of the Royal College Surgeons of London (MJDF RCS). Furthermore Laura has the honour of sitting on the Local Dental Committee for Kent and is the General Dentist representative for the Oral Health Promotion Network for Kent.
If you are looking for a kind and caring, yet highly qualified and experienced dentist to take care of all your dental care needs Laura is the dentist for you!
Laura Smith BSc (Hons) BDS (London) MJDF RCS (Eng)
General and Cosmetic Dentist
Tomos graduated from King's College London and has passed examinations to become a member of Royal College of Surgeons, England. Tomos has a Postgraduate Diploma in Primary Dental Care and gained valuable surgical experience working as a Senior House Officer at the Royal Sussex County Hospital in Brighton and Eastbourne General District Hospital. Tomos has undertaken postgraduate training in Implantology in 2018 and is a member of the International Team of Implantology.
Outside Dentistry, Tomos has a passion for Opera and Singing, has trained at the Royal Academy of Music and currently with Russian Soprano, Nina Rautio. He founded Sing 2 Smile, an organisation working closely with SmileTrain, raising money for Cleft Lip and Palate Surgeries across the world through musical concerts.

Tomos Lavery BDS(Lond.) MJDF RCS (Eng.) PG Dip (Kent)
General and Implant Dentist
Alina graduated in 1999 from the University of Pretoria in South Africa with a Bachelor of Dental Surgery. She came over to the UK the same year and has been working as a general dental practitioner in Kent ever since. Alina enjoys all aspects of general dentistry, especially restorative dentistry and in particular implant cases. She is also trained in facial aesthetics.
Alina Oteseanu BChD (Pretoria)
General and Restorative Dentist
Nicola Metcalf
Senior Nurse
GDC Registration 137123
Debbie Griffiths
CEB cert in Dental Hygiene
Hygienist
GDC Registration 4148
Eleanor Papps
Hygienist
GDC Registration 268211
Sandra Jones
Dental Nurse
GDC: 142763
Jane Marsh
Dental Nurse
GDC Registration 135939
Ashleigh Whittaker
Dental Nurse
GDC Registration 275568
Grace Whitcher
Dental Nurse
GDC Registration 257907
Chris Hall
Dental Nurse
GDC Registration 274150
Lauren Gambrill
Receptionist
Carole Brazier
Receptionist
Sarah Carbasse
Practice Manager